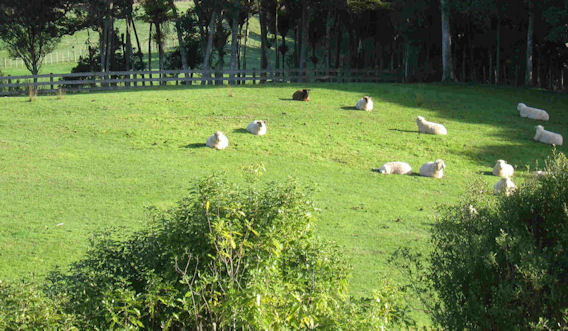 'Southerly' is situated on in Whitford just 20km south of Auckand City. Our dogs are 'house dogs' in that, although they are kennelled at night-time, or when we are off the property, for most of the day they are with us in the garden, the paddocks, or in the house. For this reason our kennel is small, and consequently we must be very selective about what we keep from a litter. 'Our', being my husband, Mike, and me. Mike is a veterinarian, and although he claims not to have a large part in the breeding programme at Southerly, his input is huge. No litter ever goes past the 'on paper' stage without serious discussion between us on whether 'this' litter will produce the type, soundness, and temperament that we are aiming for.

Our puppies have plenty of opportunity to hone hunting skills at an early age, as they have a small paddock where they can run free with their litter mates. Socially, they are exposed to plenty of human companionship, from pre-school grandchildren to adults who call in for a 'cuppa'.

My serious involvement with Labradors began in 1967 with a black dog, Nero, who taught me so much, because he was, in hindsight I realise, not only temperamentally a challenge, he was also physically very unsound. We managed to go through to Open Field Trial Class and the 'top' obedience class but I was asking too much of a dog who was willing, but physically couldn't cope. His discomfort and my disappointment set my bench mark fairly high in my demand for soundness in any subsequent breeding programme that I undertook.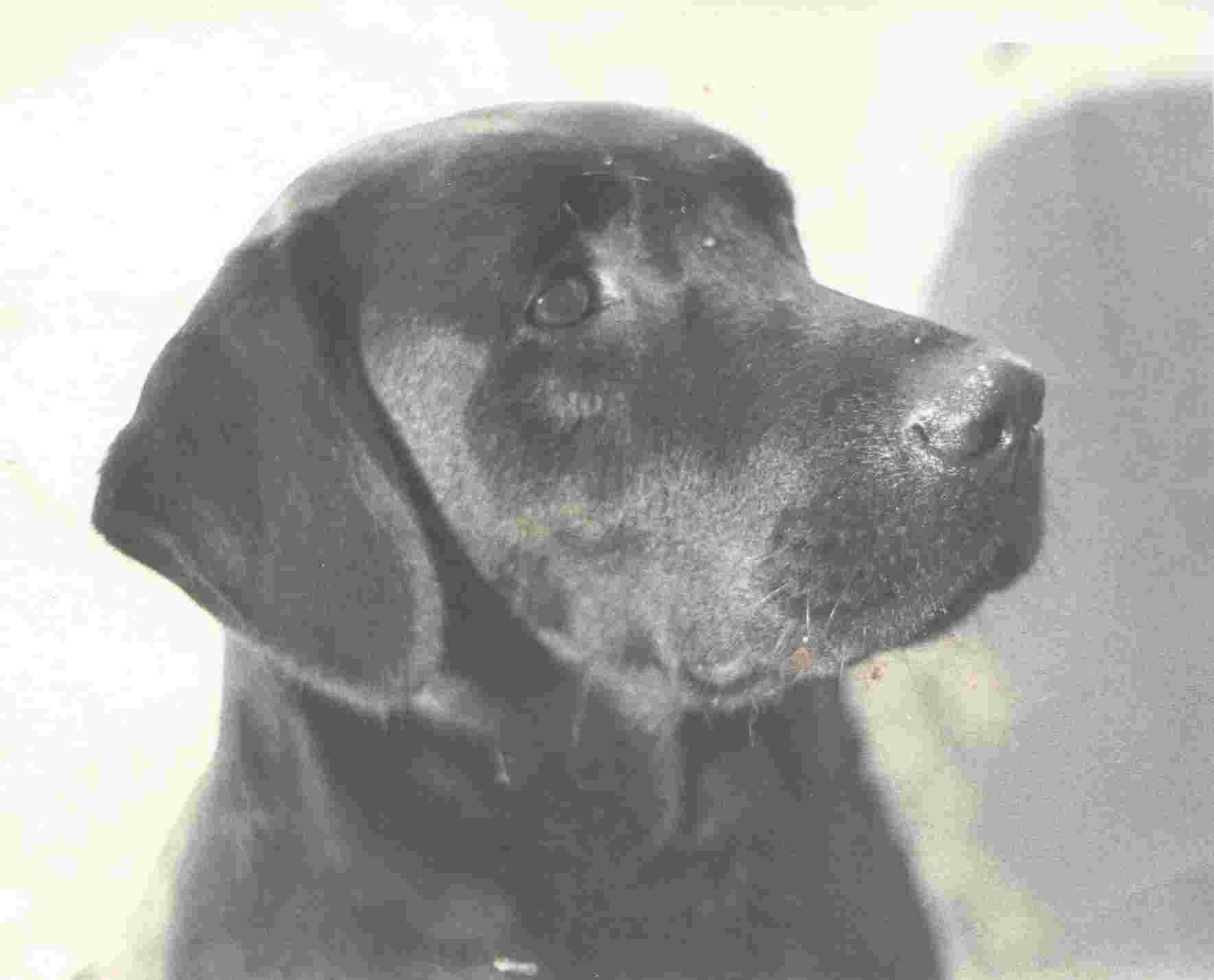 Southerly began with a very nice black bitch, CH Simonville Scuba Q.C. She was bred by Margaret Martin one of the corner stones of Labrador breeders in New Zealand. Margaret was my mentor in those early days and till her death was a very close friend.

Margaret was helpful in her appraisal of Labradors but she did something invaluable, she let me have Scuba, who was her pick of the litter. This was so important, not because she was a winning bitch, but because everyday my eye was filled with excellence and from then on I wanted to produce a Labrador as good or better.
Some other people have also been very important to Southerly:-
Joan Antrobus who imported with me dogs from Mardas Kennels in the UK. The Mardas line, when crossed with my old Southerly line, produced the first two New Zealand Grand Champion Labradors - Gr. Ch. Southerly Shadow and Gr. Ch. Southerly Undercover Agent.
Marion Lyons, my dear friend from Boston, who, over the past few years has been a wonderful sounding board. She let us have Ch. Chocorua Southerly Seafarer who has twice won Best in Show at The Labrador Club's specialty Championship Show. Marion took from me a puppy by Shadow out of ExPat and campaigned him very successfully. He was B.I.S.S winner Am/Can CH Southerly Outward Bound J.H., W.C. He is the sire of champions in the USA.

I have been honoured to have been awarded an honorary Life Membership of the Labrador Club - an honour that I hold very dear.

The bottom line really is that I love Labradors. I love their enthusiasm, their toughness, their sensitivity, their craftiness and their honesty. From the baby puppy 'gift bringing', when you have to say thank you even though the gift has been dead for a very long time, to the old ones whose thump of a tail is a daily gift - Labradors are the total dog for me.